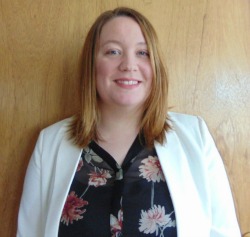 Hello! My name is Jessica. I live on the east coast of Canada with my husband. We also have a bit of a zoo at home. We have 6 dogs, 2 cats, and a turtle!
I have a passion for writing. Through this website, I hope to share my journey to a more eco-friendly and greener lifestyle. I love sharing my experiences and knowledge with like minded people!
I'm a 3rd degree black belt, and I am head instructor at our family-owned Taekwondo club. I also love to run! I run road races and mud runs. I have completed 5ks, 8ks, 10ks, and about half a dozen obstacle runs! I hope to complete a half marathon soon too! I also love to read and write in my spare time. I hope to publish a book someday.
If you are wondering about the name EcoFriendlyPenguin, it's pretty simple… I love penguins! Ask anyone in my family and they will tell you that! I figured EcoFriendlyPenguin was a cute name and fit perfectly.
While you browse my website, you will find tons of articles related to living a greener lifestyle! I hope you enjoy your stay and please don't hesitate to contact me! My email is jessica@ecofriendlypenguin.com
Education:
Certificate in Diet and Nutritional Studies (4.0 GPA!)
Diploma in Personal Nutrition
Diploma in Diet and Weight Loss Management
Diploma in Sports Nutrition
Currently working on Personal Trainer Certification and Fitness Nutrition Certification