I've put together this giant list of DIY Cleaning Products and Homemade Cleaners. A few of them are similar but I tried to get a nice variety so everyone can find something that works for their family and their household. If you have an hour or two to spare on the weekend, you could make several of these recipes at once!
*This post contains affiliate links.*
One of my goals for 2020 is to start making most, if not all, of my household cleaners myself. I have been making my own detergent and dryer sheets, but I would like to take it to the next level and start making more and more DIY products.
These DIY recipes are all made from simple ingredients and are very cost effective. Some only take minutes to make, and some cost under $5 for months worth of product. But the real benefit to making your own homemade cleaners and DIY cleaning products is that there are no nasty chemicals.
It's something we might not think twice about, but read the ingredients list the next time you are buying your cleaning products. Bleach, ammonia, dyes, toxins, and dozens of things I can't even pronounce. If you are looking for more information on chemicals in store bought cleaning products, check out these links:
Now that we've talked a little bit about WHY we should be making our own cleaning products, let's move onto the list!
RELATED POST: Creating a More Eco Friendly Home
Laundry Soap
These are all super easy to make and you can make MONTHS worth in a small amount of time. They are all really cost effective too. You can make huge batches for under $5. I have personally been using DIY laundry detergents for around a year now, and I've found it to work just as well as store bought detergent.
By replacing my detergent with a DIY option, I have also produced less waste! I reuse all my containers each time, so I'm not adding any plastic bottles to landfills anymore.
Dryer Sheets
Again, super simple and super quick to make. All you really need is a large container or mason jar and some scrap fabric.
If you aren't interested in making your own dryer sheets, you might want to try out dryer balls. Dryer balls reduce drying time, save energy, save money, and are a natural alternative to store bought dryer sheets.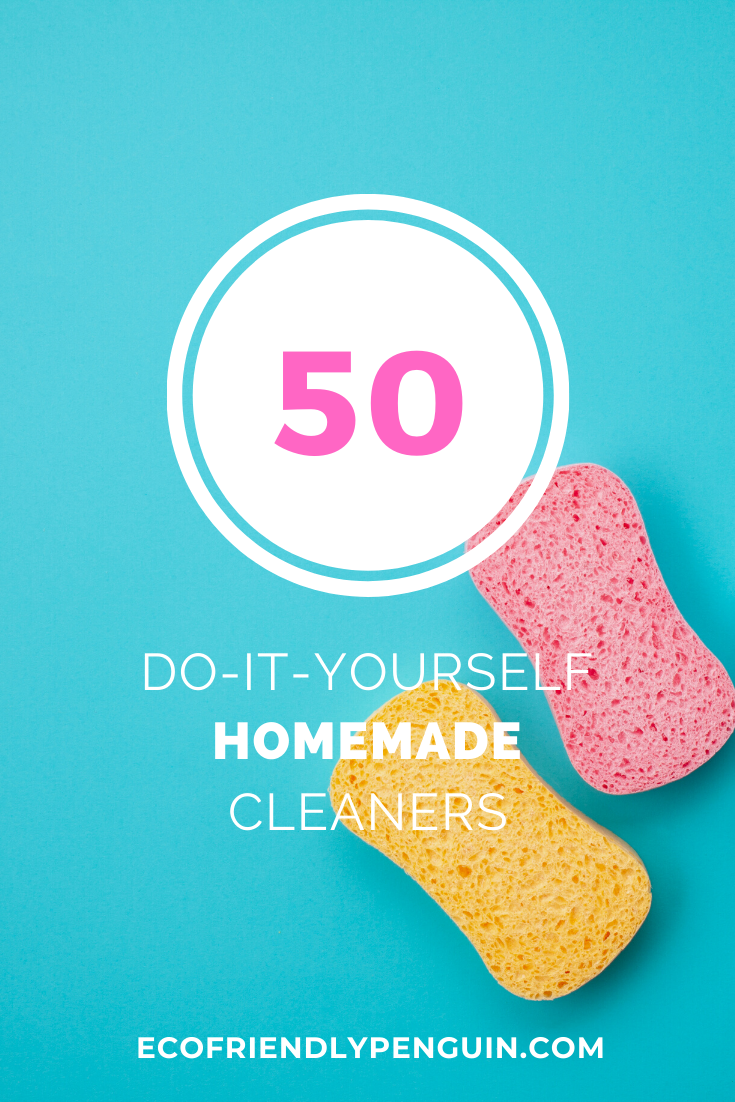 Dishwasher Tabs
This is one of the homemade cleaners I will be trying in 2020. I'm going to replace my regular dishwasher tabs with a DIY version. These recipes are all easy and inexpensive, but you will probably need a silicone ice cube tray mold for a few of them.
Dish Soap
Dish soap is another item I will be making consistently in 2020. A couple of bottles with pumps are all you need to store the dish soap in.
All Purpose DIY Cleaning Products
Please check each recipe for their specific uses. Some of these homemade cleaners are not antibacterial so shouldn't be used to clean up food messes or raw meat.
RELATED POST: Cleaning With Hydrogen Peroxide
Floor Cleaner
I can't wait to try out these DIY floor cleaner options. This is something I really want to replace my store bought cleaner with. I have used vinegar in the past, but I would like another option. I personally don't mind the smell of vinegar, but if you are sensitive to the smell, their are several things you can do to cover it up, mainly by using essential oils.
Tub and Shower Cleaner
You may need to add a little more elbow grease with these homemade cleaner recipes, especially if your shower or tub are particularly scummy. Without chemicals you might find you need to scrub a bit harder, but all these recipes should still do the trick!
Toilet Cleaner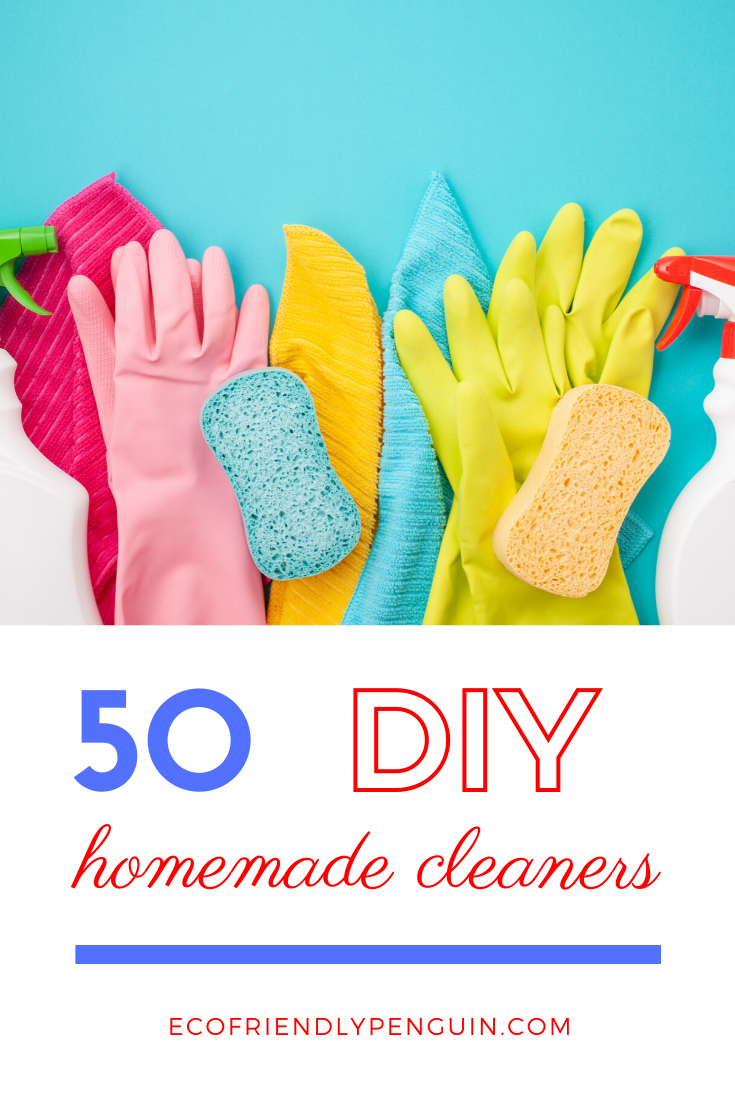 Take it One Step at a Time
You don't have to change everything over night. Pick one product you want to switch out and try that for a month. Once you are comfortable with that switch, change out another product. Eventually you will be able to change out all the harmful chemicals and products with safer options.
If you are not the DIY type but you still want to replace your homemade cleaners with a safer option, there are a lot of products on the market that are eco-friendly and greener than the typical store bought cleaners, check out this post for a great list of reusable items for you home.
Just take it slowly and don't overwhelm yourself with too many DIY Cleaning Products at once!
RELATED POST: Tips for Living a More Sustainable Lifestyle