There are many different reasons to try Eco-Friendly Shampoo Bars. They are low waste, eco-friendly, and tend to be cruelty free. There are also options for Curly Girl Shampoo Bars. Let's dive a little deeper into the best shampoo bar, and what they might look like in a typical hair care routine.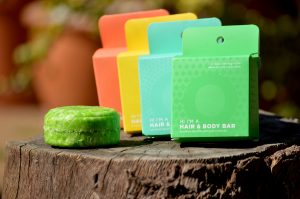 *This post contains affiliate links.*
Why Choose Shampoo Bars?
Shampoo bars are environmentally friendly and have very little waste when you purchase one. In most cases they are even zero waste products, so the impact on the environment is slim to none. They are a great Eco-Friendly Shampoo option.
Shampoo bars last a lot longer than a typical bottle of shampoo. So using your zero waste shampoo bar instead of a plastic bottle of shampoo means less plastic in our landfills. Also, since the shampoo bars are so much smaller than a bottle of shampoo, transporting the product has a lot smaller impact on our environment.
Shampoo bars also tend to have very little ingredients, depending on the bar you choose. They are mostly handmade as well. That being said, it's still important to read the ingredients on the label of a product that claims to be an eco-friendly shampoo bar, some bars might still have ingredients you want to avoid.
RELATED POST: Creating a More Eco Friendly Home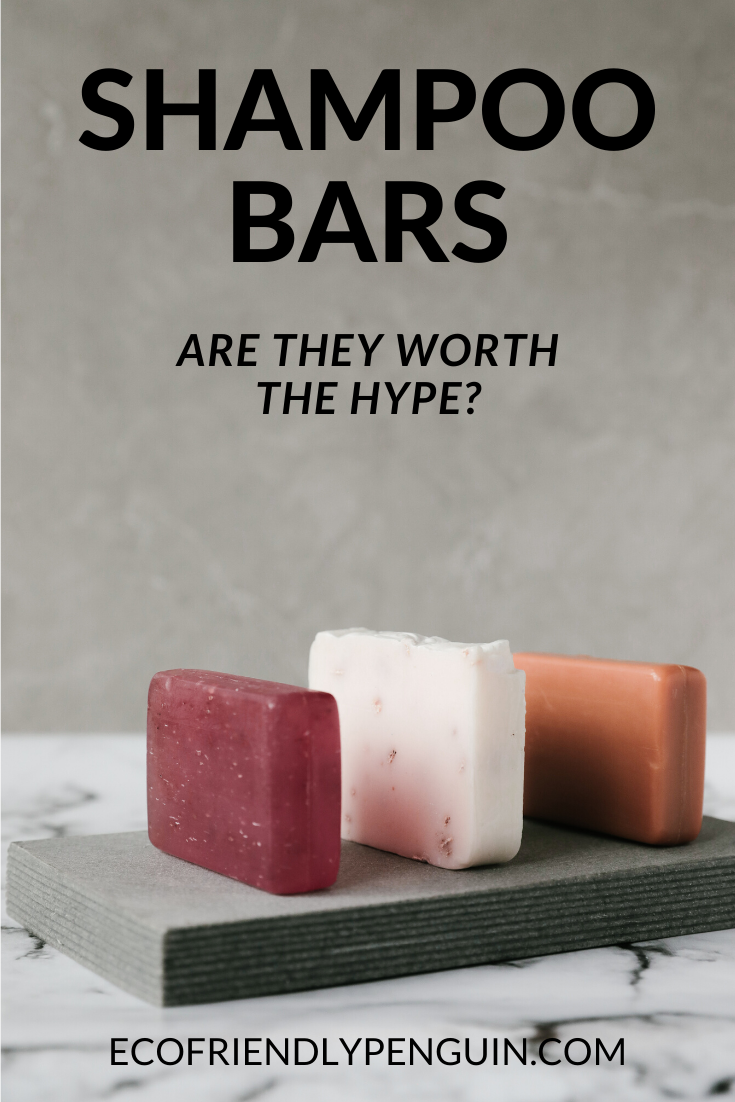 Where to Buy The Best Shampoo Bar
With more and more people choosing shampoo bars instead of bottles, it means we have more and more choices. I have finally started to see shampoo bars in mainstream stores, like Walmart and Target. Love Beauty and Planet has two options that you can buy in store. You can also check the bars out on Amazon, they have a Murumuru Butter & Rose shampoo bar and a Coconut Water and Mimosa Flower 2-in-1 bar.
Lush has a bunch of different options for shampoo bars. They have stores as well as a website where you can check out all the different products they have to offer, including their really popular shampoo bars. Keep in mind that if you are following the curly girl method, Lush shampoo bars are not approved.
Shea Moisture also has a shampoo bar, you can find the Coconut & Hibiscus Clay Shampoo Bar on Amazon, I have not seen this in stores yet.
Etsy is a great place to support small businesses that hand make shampoo bars. I have no recommendations for specific shampoo bars but if you do, please let me know! I 'd love to check it out.
RELATED POST: Making the Switch to Organic Skincare
The Downside of Shampoo Bars
There is sometimes a transition period when you go from a traditional shampoo to an eco-friendly shampoo bar. Your hair might need some time to adjust. It's important to remember this when trying a shampoo bar for the first little bit, your hair might react to the change by being more greasy than usual.
There may be a bit of waxy residue that builds up in your hair overtime because of the difference in ingredients. To combat this, make sure you are using a clarifying shampoo about once every two weeks. Another thing you could use to help scrub your head is a scalp massager.
Making sure that you use a shampoo bar correctly will really help improve your results. You want to make sure your hair is very wet when using the bar, and wet your hands as well. Rubbing the bar in your hands will create some lather, and then work that through your hair. Applying the bar when it's too dry can result in tangles.
RELATED POST: Cleaning With Hydrogen Peroxide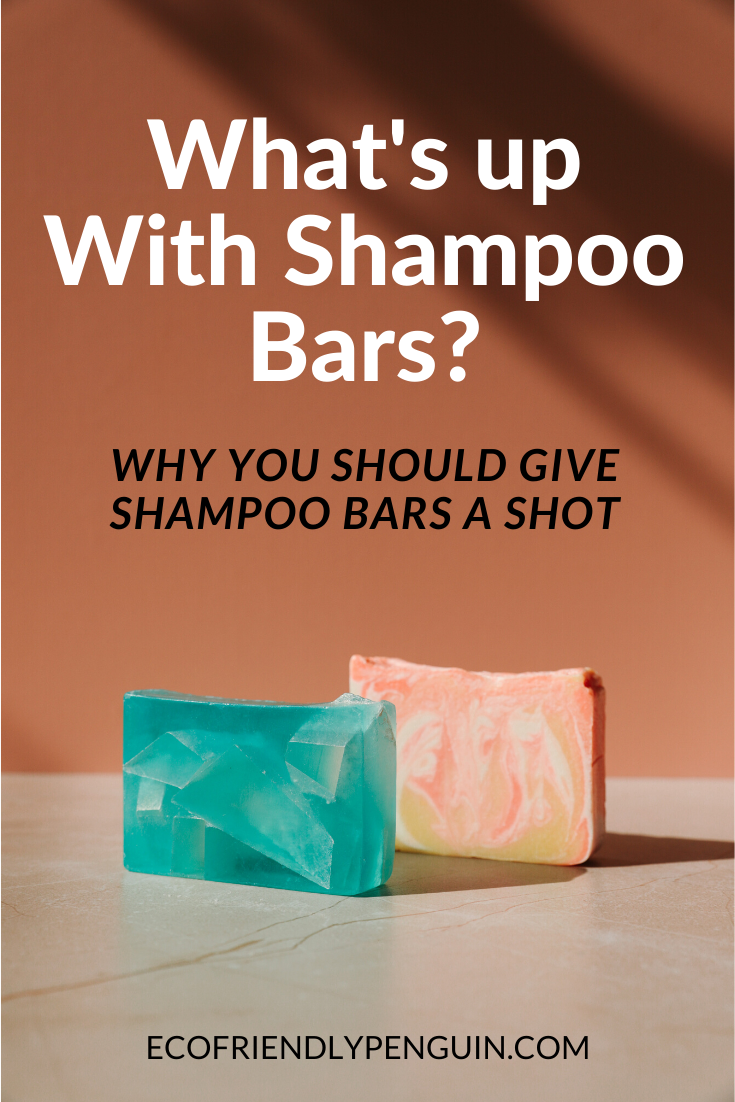 Curly Girl Shampoo Bars
Finding Curly Girl Shampoo Bars can be a little tricky because of all the ingredients curly girls avoid. Almost every shampoo bar has 'sopanified' ingredients, aka soap, which is not a curly girl approved ingredient. So if you want to stay strict Curly Girl Method you need to dig a little to find the Curly Girl Approved Shampoo Bars.

Storing Your Eco-Friendly Shampoo Bars
Properly storing your shampoo bars will make sure that they last as long as possible, saving you money and keeping the environmental impact low.
You can buy tins to store the bars in for traveling, or for before you start using them. (For example, if you buy a few bars a time a time, you can store the ones you aren't going to use right away in the closet.) But you don't want to leave a damp or wet shampoo bar in a tin for longer than necessary. You also want to make sure that after you use your shampoo bar, you store it in a place where it can dry. Before storing your bar in a tin or pouch, make sure you allow your bar to dry completely, so the bar doesn't stick to the tin or pouch and get stuck.
If you store your shampoo bar in a wet area, the bar will end up disintegrating faster, and you will end up losing a lot of your bar.
If you are looking for a storage option for the shower for your shampoo bars, make sure the container has drainage holes so the shampoo bars don't sit in water. Keeping your bar dry ensures that it lasts longer.
*A little note about Shea Moisture: this company was recently bought out by Unilever. Unilever is NOT a cruelty free brand, and they are not very eco-friendly. There is also a good chance they will be changing a lot of ingredients in the products from here on out, so make sure you always read the label! I personally have noticed a change with their protein mask, where they now add wax to the ingredients. I have been able to grab a couple bottles of the old formula. Just something to keep in mind!
If you liked this post, you might also like: