Are you looking for some eco-friendly and cruelty free Curly Girl Approved Products? Let me share with you a few of the products I use and love! All these items are cruelty free curly girl method approved products.
*This post contains affiliate links.*
Finding the Curly Girl Method
First of all, let me tell you about my hair. I have wavy, 2a-2c hair and I have been doing the curly girl method for 4 months. During this time, I have tried a decent amount of products, all of them 100% curly girl approved.
I didn't actually realize I had 'wavy' hair until my friend posted about her curly girl method journey. As I researched, read, and learned more, I realized that my hair was definitely considered wavy, and I had been straightening and destroying my waves with heat and harmful products. So down the rabbit hole I went…
RELATED POST: Making the Switch to Organic Skincare
What does 'Crunchy' Mean?
This is how Urban Dictionary defines the term 'crunchy':
Adjective. Used to describe persons who have adjusted or altered their lifestyle for environmental reasons. Crunchy persons tend to be politically strongly left-leaning and may be additionally but not exclusively categorized as vegetarians, vegans, eco-tarians, conservationists, environmentalists, neo-hippies, tree huggers, nature enthusiasts, etc.

Also used to describe establishments where alternative foods and products are sold, i.e. natural food stores.
While I don't align with all the beliefs/terms listed above, this is kind of accurate. For me, crunchy means products that are eco-friendly, cruelty free, and environmentally conscious. Do I consider myself a hippie? Sometimes! 😉
This year, one of my goals has been to reduce my carbon footprint. When I started the curly girl method, I quickly noticed how a lot of ladies and gents seem to buy a lot of products that end up sitting in their closets and end up barely used, I did NOT want that to be me. I was very strict with myself from the beginning, I only buy products I felt comfortable with, and buy only what I needed at the time. One of the biggest suggestions I have for anyone starting the curly girl method is "don't try a lot of different products at once". Try one product or method at a time, and give it a chance to work, before jumping into the next thing.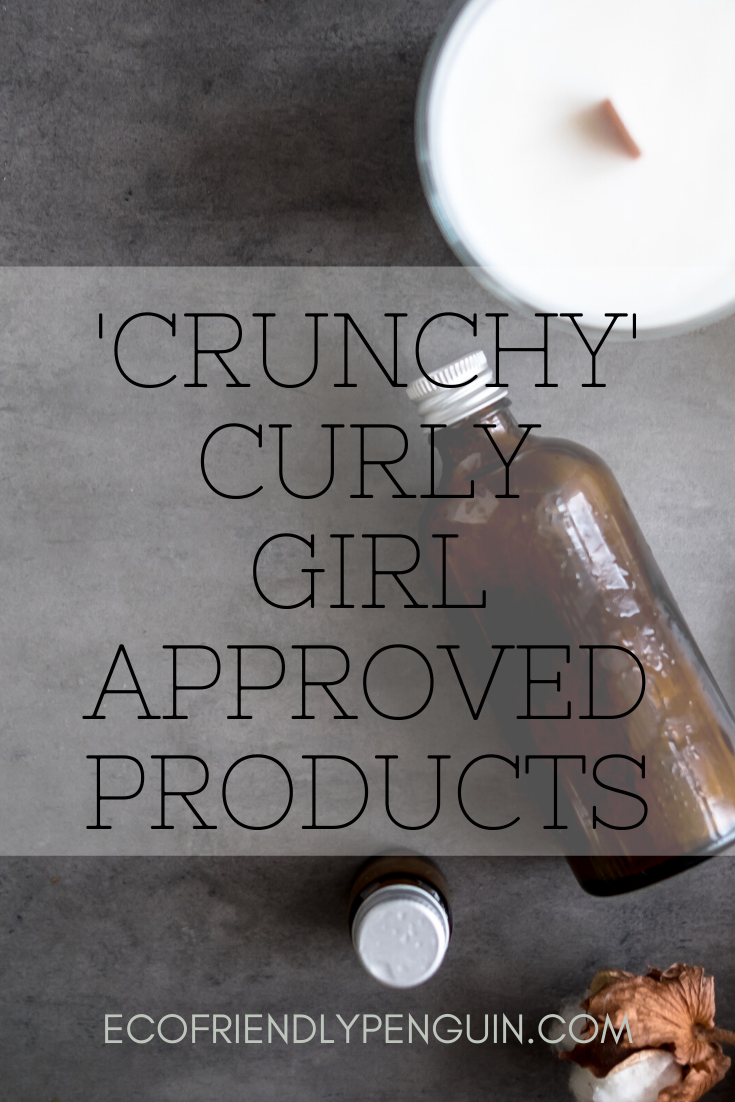 My 'Crunchy' Curly Girl Approved Products
I will say that sometimes, finding the eco-friendly, cruelty free, crunchy, whatever you want to call it, products is sometimes a challenge! You really need to do your research and sometimes verify that the recommendations that someone might give you is in fact crunchy.
This is my current line up of products:
Luseta Apple Cider Vinegar Shampoo – This is the product I use to clarify. I clarify once every two weeks.
Giovanni Tea Tree Shampoo – This is considered a 'low-poo'. I need to wash my hair about every second day, like most wavies do. (If you can go longer without washing your hair, I am seriously jealous!)
Renpure Tea Tree Lemon Sage – Another 'low-poo'. I alternate between this and the Giovanni.
Giovanni NutraFix Hair Re-constructor – One of the deep conditioning masks I use when my hair needs a protein treatment. This particular product is both super moisturizing, and has the protein my hair seems to LOVE.
Shea Moisture Manuka Honey & Yogurt Hydrate – This is another protein treatment I use, and have used since the beginning of my cruelty free curly girl method journey. I'm really happy with this product, but I know that some can't stand the smell. *Important note! Shea Moisture was recently bought out by Unilever. Unilever is not considered a 'crunchy' brand, so please keep this in mind as Unilever may decide to change up the Shea Moisture products.
Cantu Curl Activator Cream – I use a curl cream after I've conditioned, and before I use a gel. I 'squish to condish', rinse out conditioner, and then squish in the curl cream, followed by a gel.
AG Re-Coil – This is another curl activator cream, I follow the same routine as above when I use this.
Homemade Flaxseed Gel – Making your own flaxseed gel is super easy and so worth it! It's really inexpensive too! Which is awesome, since a lot of Curly Girl Approved Products are not always budget friendly!
Other Honorable Mentions
Pacifica makes a bunch of vegan and cruelty free products, including a bunch of hair products!
Bounce Curl Light Creme Hair Gel – I have not tried this one out yet, but other crunchy curly girls who have tried this say it's amazing! (And apparently it smells amazing too!)
Shea Moisture – There are a lot of different product lines, some that work better for wavies, and some that work better for coily hair. **Again, please watch your ingredients lists as Unilever may change up some things.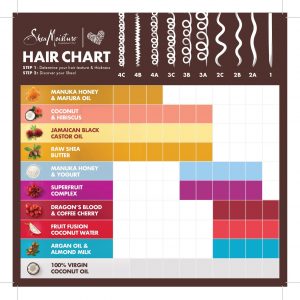 Choosing What's Best for Me
Of course I want my hair to look fabulous. In the process, I don't want to have harmed any animals. Cruelty free curly girl method products are my number one concern. If I see the leaping bunny, I know I am good to go. With that in mind, it is important to watch your products. What I mean by that is every time you purchase a product, make sure that it states it is cruelty free. Sometimes when companies are bought and sold, things will change and it may no longer be cruelty free, depending on who purchased the company.
I also want to make sure I am buying as little single use plastic as possible. Living in a rural area makes it a bit more difficult, because we don't have any 're-fill' stations like bigger cities hair. I try to buy things in bulk, in the biggest containers I can find. My shampoos and conditioners are in big containers and I buy them from Winners. The shampoos I currently have have lasted me 4 months, and I expect them to last at least 5 months more. Other products I use sparingly, so they go further. I also always make sure to recycle my containers when I am done with them! I do try to re-use them, for example my Shea Moisture protein treatment container is a great way to store flaxseed gel or other homemade treatments.
Staying Strict Curly Girl
If you are sticking to the strict Curly Girl Product Regime, make sure to use sites like 'isitcg.com', 'curlscan.com', and 'curlsbot.com'. Make sure to use these sites to check to see if your products are in fact Curly Girl Method Approved!
In the end, you have to choose what products are right for you and your hair! Even if a product isn't strictly Curly Girl Friendly, it it works for your curls, go for it!
If you liked this post, you might also like: