Making the Switch to Cruelty Free Hair Products
Making the change to cruelty free hair products is really something every individual household, family, or person needs to do on their own. People should not be forced, coerced or shamed into making the switch. Most of the time, when you try to shame or use pushy tactics when trying to convince someone to go cruelty free, it will backfire. People don't really want to hear about your 'holier than thou' lifestyle, and that's how it comes across sometimes.
*This post contains affiliate links.*
Finding Cruelty Free Shampoos and Other Hair Products
Once you decide to switch to cruelty free brands, it can be a little overwhelming. The best thing for you to do is do your research on brands. Also, you can look for the handy icons that let you know a brand is cruelty free. These are usually right on the packaging of a product.

Each of these organizations do have different standards that dictate how or why they accept certain brands and allow them to use their 'seal of approval'.
Also, it's important to note that some products or companies may use the term 'Vegan' to describe their products, however that sometimes only pertains to the ingredients in the product. They may still test on animals, which is not considered Vegan!
You can check out the three organizations for more info here:
RELATED POST: Cruelty Free Skin Care Products I Love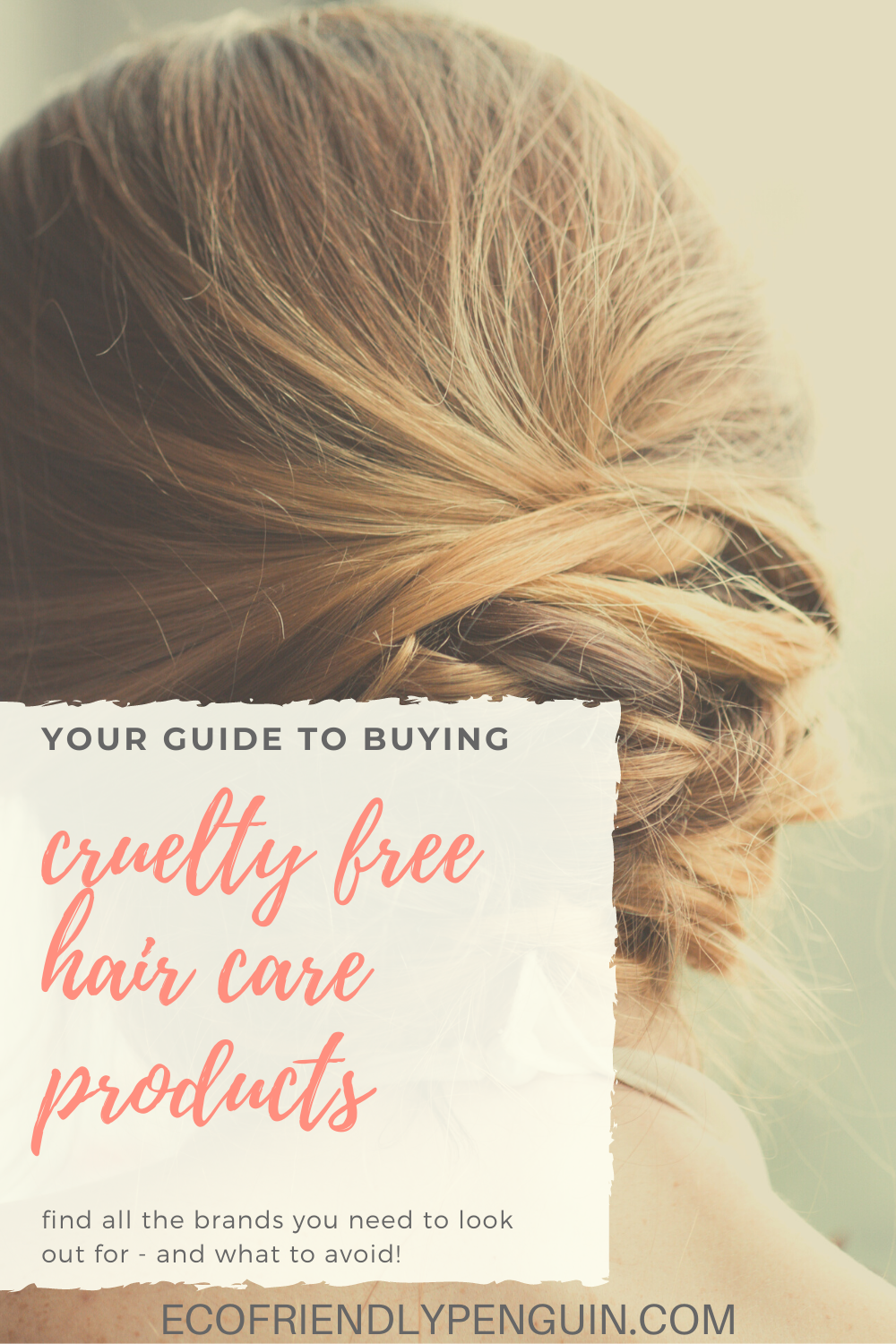 Cruelty Free Brands
The brands listed below are cruelty free brands. This means none of their products are tested on animals, and their parent company does not test on animals either. All of there products are safe to use if you are looking for cruelty free hair products. I've added a couple links so you can check out some cruelty free shampoos and other popular cruelty free products.
Curls
Andalou
Giovanni
Maui Moisture
Ouidad
Carol's Daughter
Olaplex
Uncle Funky's Daughter
Nature's Gate
Paul Mitchell
Arbonne
Jessicurls
Mixed Chicks
Bouncecurl
JASON
Avalon Organics
Moroccanoil
Not Your Mother's
Naturtint Hair Colour
Noughty Haircare
Curlsmith
ABBA
Briogio
LOMA
RELATED POST: 'Crunchy' Curly Girl Approved Products
Canadian Cruelty Free Brands
These brands are Canadian cruelty free brands. They are made in Canada, and they don't test on animals, and their parent company doesn't test on animals either. So if you are a Canadian looking for products that haven't been tested on animals, check these out!
LUS
Attitude
Carina Organics
Pureology
Curl Keeper
Cake Beauty
Green Beaver
Just The Goods
RELATED POST: Switching to Organic Skincare Products
Vegan Cruelty Free Brands
The following brands are cruelty free and they contain only vegan ingredients. If you are looking for products that only contain plant based ingredients, these are the brands you will want to check out!
Noughty Haircare
Curlsmith
ABBA
Live Clean
Briogio
Naturtint Hair Colour
JASON
Avalon Organics
Pureology
Pacifica
Cake Beauty
Arbonne
Just The Goods
Nature's Gate
Olaplex
Attitude
Carina Organics
Cruelty Free Brands – But The Parent Company Is NOT
These brands should give you pause before purchasing them if you are looking for cruelty free products.
The product line itself is cruelty free, HOWEVER the Parent company, or the company that owns them, does test on animals. The parent company is the company in parenthesis. The choice to purchase these products will really depend on your opinion. If you are okay with the parent company testing on animals, feel free to check these ones out.
Aveda (Estee Lauder)
Herbal Essences (Proctor & Gamble)
Love Beauty & Planet (Unilever — working on ending testing)
Dove (Unilever — working on ending testing)
Shea Moisture (Unilever — working on ending testing)
Just to explain a little further, Aveda products are NOT tested on animals, however Estee Lauder products are. Estee Lauder owns Aveda.
It's also important to note that sometimes brands don't test on animals within Canada or US but they sell their products in countries that REQUIRE animal testing. Therefore they are not considered a cruelty free brand.
Companies That Test on Animals or Outsource Testing
If you have decided to go cruelty free and you want to stay away from popular brands that test on animals, take a look at the following list. All of these companies either test on animals themselves, or outsource their animal testing, meaning they pay another company to do the tests for them.
These are all pretty big names and easy recognizable. You might even have a few of these products in your house right now.
Cantu
Johnson & Johnson
Tresemme
Garnier Fructis
Joico
John Frieda
Nexxus
Head & Shoulders
Clairol
Aussie
Redken
Suave
Wella
Matrix
Donating Old Products
If you have decided you are switching to only using cruelty free brands and you are not interesting in using up the products you currently have, please don't just throw them out! You can easily donate your old products to women's or homeless shelters, food banks, or you could give them away to friends and family.
RELATED POST: Tips for a Successful No Spend Challenge
Don't Overwhelm Yourself
When you are starting to transition your products to cruelty free brands, make sure you take it one product at a time. Take the time you need to research products, just one a time, until you find a good replacement. If you try to replace everything at once, you may end up feeling overwhelmed and end up giving up all together. Aim to try to find cruelty free shampoos first, and then work your way to including more cruelty free products.
You can also find samples and coupons to help test products. You can even email a lot of companies to see if they offer any coupons or samples to new customers. That way you won't end up spending a ton of money on products that don't work for you.
It's not a race, it's a lifestyle change. You don't need to rush out and buy a whole new cupboard full of products. Take things slow to ensure you are successful with your goal.
RELATED POST: Zero Waste Gifts